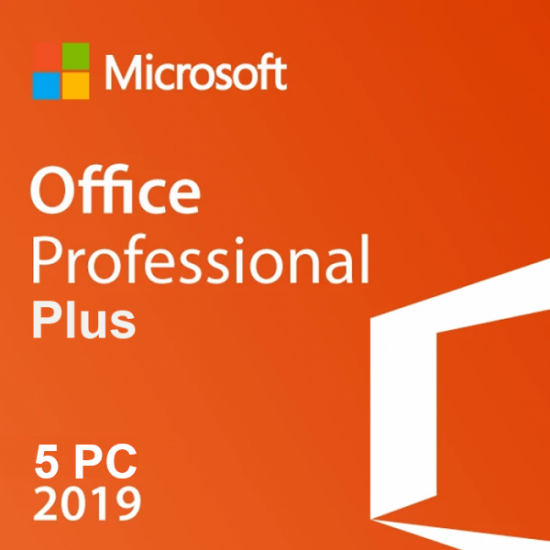 New Hot
Special Offer - Office 2019 Pro Plus 5PC [Retail Online]
***Please Read Carefully Before Purchasing***
Special Cheap Key Offer for those who are looking for a lower price than our high-quality keys.
These cheap keys are not produced by our company, Sometimes delivery can be delayed and can be out of stock without any notice.
We can't guarantee quality for keeping stock of these keys for days. Recommended to use it as soon as you buy. You can use it at your own risk, but We offer 7 days one-to-one replacement warranty.
If you are looking for the best quality buy the high-quality key from here
Activation PC count can be lower than 5PCs
You will receive 1x Office 2019 Professional Plus key that can activate 5PCs.
These keys can be used on the same PCs to reactivate Office after reinstallation.
Activate directly at your office installation. Can't bind with a Microsoft account.
Lifetime activation.

This key is valid only for PC (Not for Mac).
Full of all Microsoft applications, including Word, Excel, PowerPoint, Access, OneNote, Outlook, Publisher, and much more!
Friendly and professional support to help with smooth installation.
Fast and convenient product delivery via email.
7 Days one-to-one replacement warranty.
100% Authentic licenses.
MAKE SURE YOU ARE BUYING THE CORRECT VERSION / EDITION / PC COUNT FOR YOUR REQUIREMENT. We don't accept returns or exchanges for incorrect orders after delivery. If you have any doubts you can always contact us.
Need Help?
10 Qty or ResellerPro $9.80