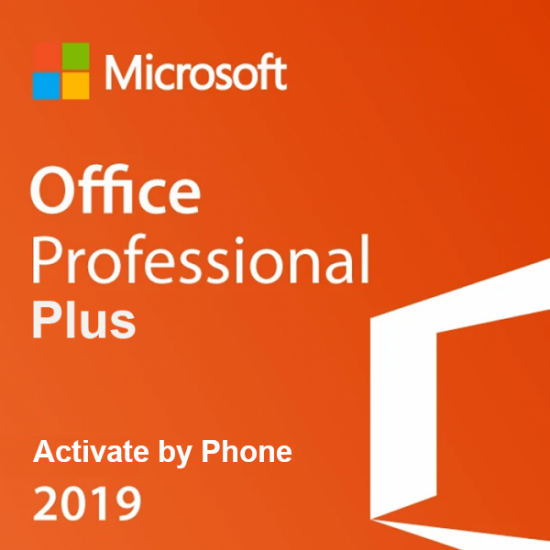 Hot
Office 2019 Pro Plus 1PC [Activate by Phone]
You will receive 1x Office 2019 Pro Plus key that can activate 1PC with the telephone activation method.

Only one-time activation – We do not guarantee reactivation after formatting your PC.

Activation Guide: here
This key is valid only for PC (Not for Mac).
Full of all Microsoft applications, including Word, Excel, PowerPoint, Access, OneNote, Outlook, Publisher, and much more!
Friendly and professional support to help with smooth installation.
Fast and convenient product delivery via email.
Only 3 Days one-to-one replacement warranty for this key type. Recommended to use this keys within 3 Days.
100% Authentic licenses.
MAKE SURE YOU ARE BUYING THE CORRECT VERSION / EDITION / PC COUNT FOR YOUR REQUIREMENT. We don't accept returns or exchanges for incorrect orders after delivery. If you have any doubts you can always contact us.

Important Notice !!! Activate-by-Phone keys are temporarily unable to get confirmation IDs via most of GetCID websites. Some GetCID websites provide paid service. You will have to get the confirmation ID manually by calling Microsoft.



Need Help?
10 Qty or ResellerPro $1.00